Outfit club members with yacht club burgee decals or sailing club logo stickers. Championship Regatta Graphics supplies stickers from 1 to 54 inches tall.
We can also help combine yacht club burgees with sponsor logos, yacht club logos, American or other country flags (we have them all!), and/or yacht club membership and parking stickers into a single sheet of souvenir or promotional sticker sets for each member.
Yacht Club Burgee Sticker Sizes
Burgee and logo stickers can be created in many size, from 1″ tall to 54″ tall. The most common sizes are 2 inch, 3 inch, 4 inch, 5 inch and 6 inches tall.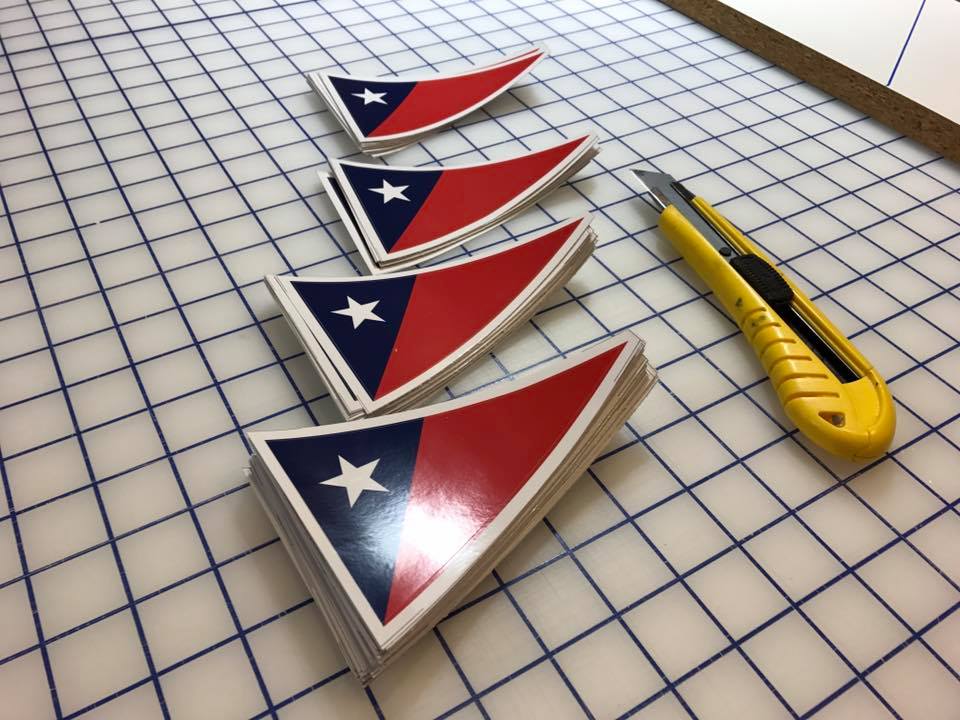 Yacht Club Burgee Sticker Applications and Materials
Stickers and decals can be produced in a variety of materials to suit the application. Choices include:
Standard "intermediate" vinyl for boat hulls, bumper stickers
Standard "intermediate" vinyl with clear laminate for durability on boat hulls, car exteriors – windows, bumpers, trailers, panel trucks
"Removable" vinyl for painted walls or temporary non-marine application. Great to outfit your club's meeting room
Transparent window clings for car interiors – excellent for parking stickers
Transparent vinyl for the inside of club doors
Translucent vinyl for interior of car windows or club doors – also excellent for parking stickers
Contact us for a free consultation to select the best size and materials for your burgee decals.