Yacht Club and Marina Burgee Decals and Stickers – in ALL sizes!
Marine-grade, UV rated, sticks to boats, (including RIBs), dock boxes, cars, laptops, roof boxes, gear totes, water bottles and anything else you can think of. Great fundraisers for clubs, sell the stickers in multiple sizes at your club's store, marine chandlery or events.
Contact us for a free consultation to select the best size and materials for your burgee decals. You can start your order here.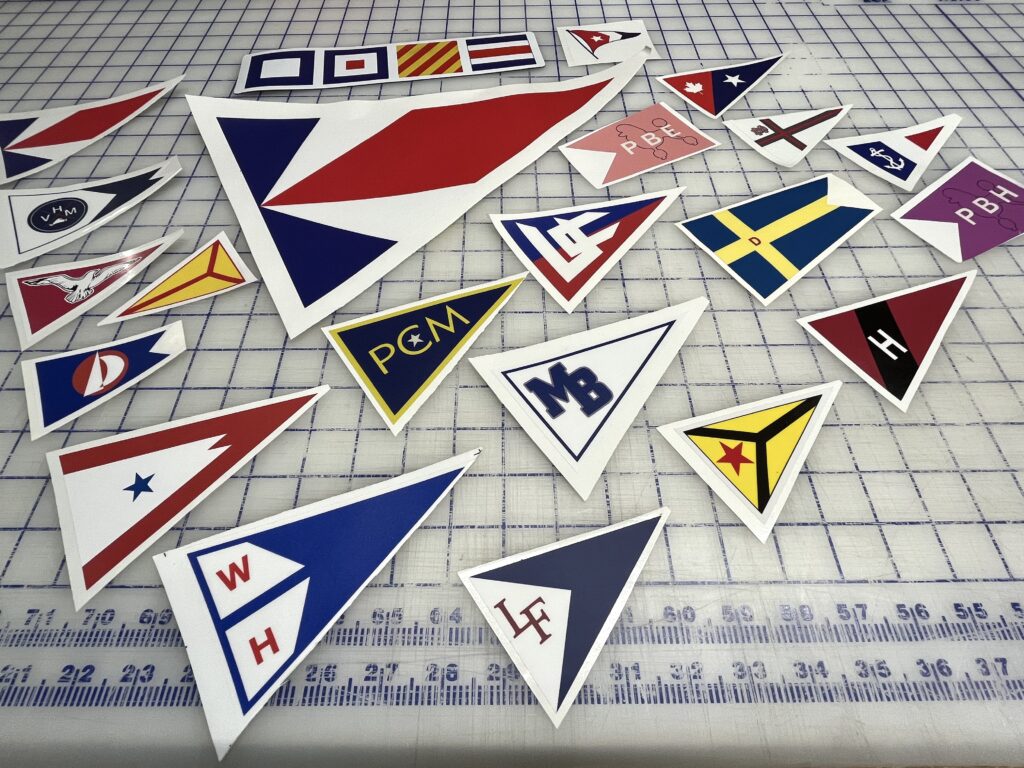 Outfit club members with yacht club burgee decals or sailing club logo stickers. Championship Regatta Graphics supplies stickers from 1 to 54 inches tall.
We can also help combine yacht club burgees with sponsor logos, yacht club logos, American or other country flags (we have them all!), and/or yacht club membership and parking stickers into a single sheet of souvenir or promotional sticker sets for each member.
Marina Burgee Stickers:
Marinas can sell these in their chandlery stores, as souvenir stickers for permanent and transient boaters visiting the marina. Popular sizes include 2.5″ high x 4″ wide or 3″ high x 5″ wide. Shown here, Vineyard Haven Marina (Martha's Vineyard) and Prince Cove Marina (Cape Cod). Available in marine-grade vinyl with UV rated matte or shiny laminate.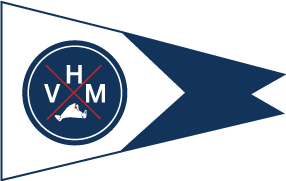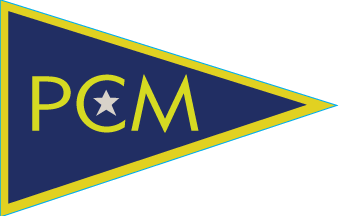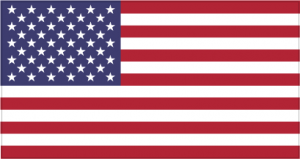 Yacht Club Burgee Sticker Sizes
Burgee and logo stickers can be created in many size, from 1″ tall to 54″ tall. The most common sizes are 2 inch, 3 inch, 4 inch, 5 inch and 6 inches tall.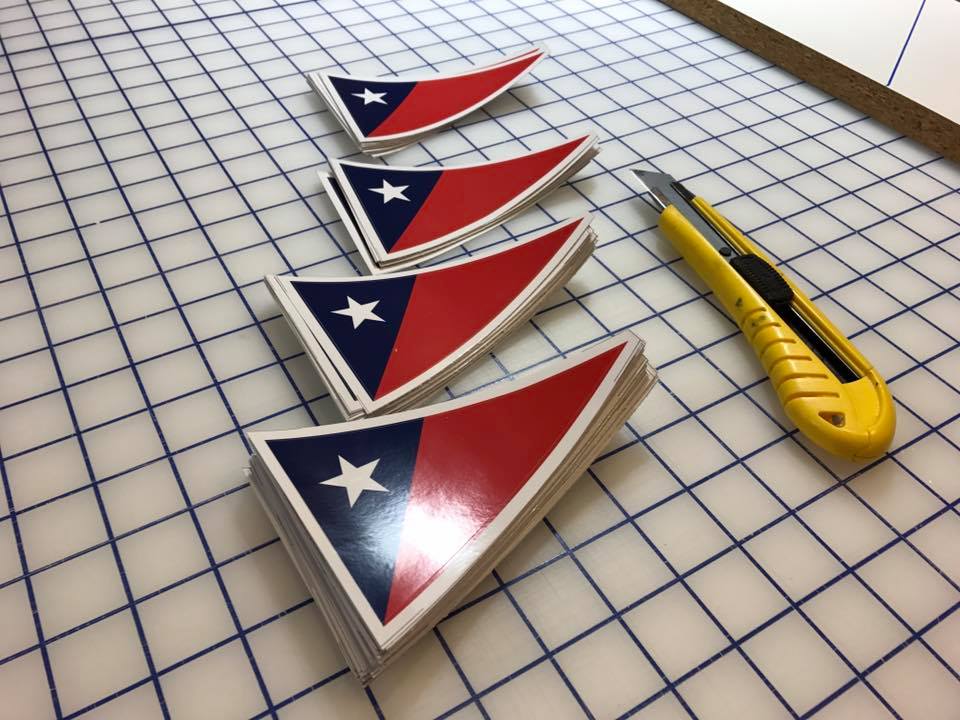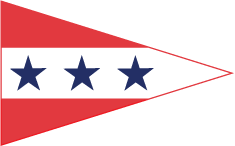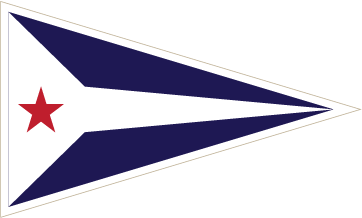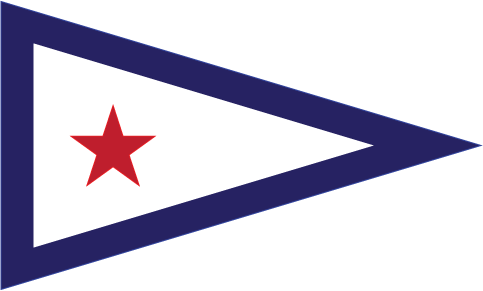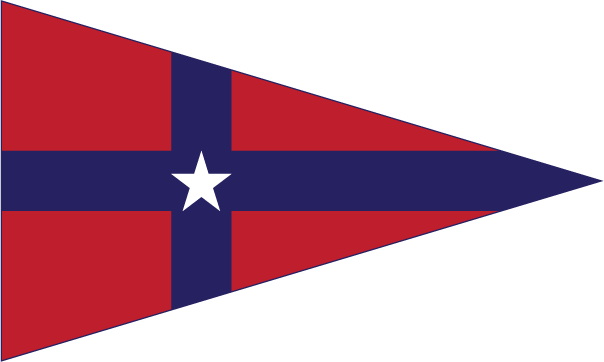 Yacht Club Burgee Sticker Applications and Materials
Stickers and decals can be produced in a variety of materials to suit the application. Choices include:
Standard "intermediate" vinyl for boat hulls, bumper stickers
Standard "intermediate" vinyl with clear laminate for durability on boat hulls, car exteriors – windows, bumpers, trailers, panel trucks
Clear intermediate vinyl with a clear background for use on applications where a white edge sticker is not applicable and where there is no white interior.
Full bleed intermediate vinyl, where your burgee design extends to the edges of the cut sticker with no white border and full color interior
"Removable" vinyl for painted walls or temporary non-marine application. Great to outfit your club's meeting room
Transparent window clings for car interiors – excellent for parking stickers
Transparent vinyl for the inside of club doors
Translucent vinyl for interior of car windows or club doors – also excellent for parking stickers
Magnets, for use on vehicles, doors, and other metal surfaces.
All UV rated/marine grade.
Contact us for a free consultation to select the best size and materials for your burgee decals.
Still not sure? Download our burgee pricing guide which gives our basic prices for 5 of our top sizes at 100 quantity (the lowest quantity we offer.) We offer discounts on 250, 500, 1000 quantity.