Yacht Club, Sailing Club and Marina Burgees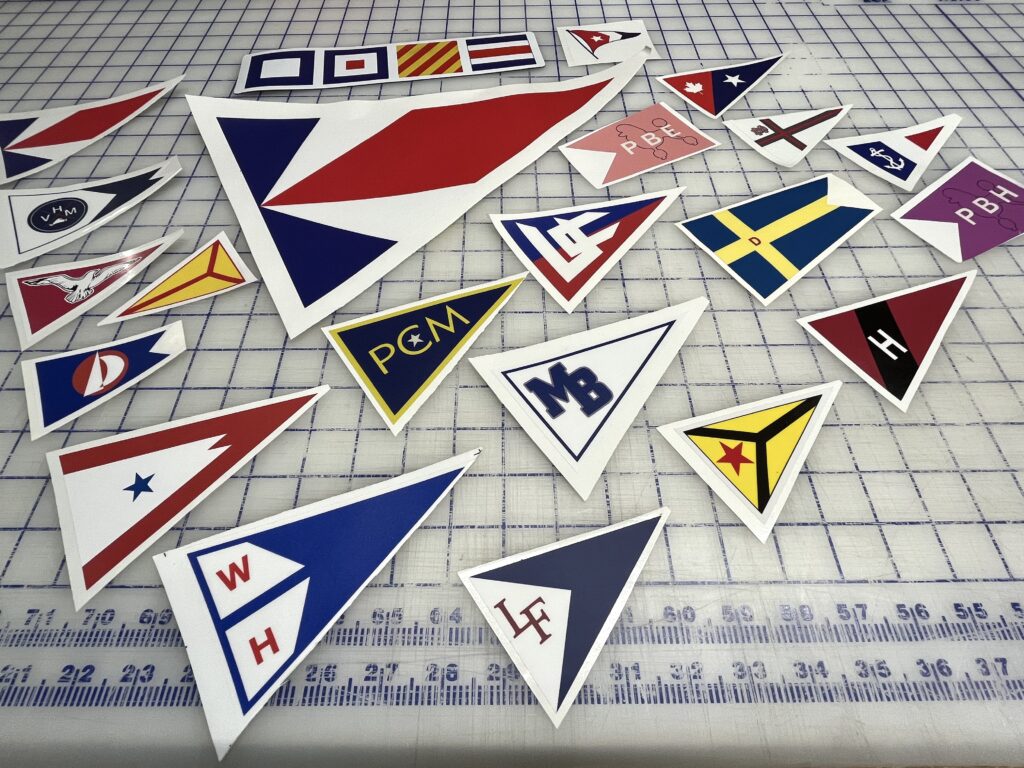 We can make ANY shape or size or design of burgee your club/marina needs. We produce these on marine-grade U/V rated vinyl with a shiny or matte laminate coating. We can die cut around any shape including triangle, swallowtail, square, waved, etc.
We offer them in any size, our instant download guide helps you price out your burgee order. If you don't see your exact size, pick one that is close to the largest dimension (horizontal or vertical) that you desire. How many do you want (minimum 100, some combination of 2 sizes, e.g. 25 larger and 75 smaller) can be ordered. If you say 100, you can email us details if you want a larger or smaller burgee file produced to equal 100 total.
Ready to get a quote or start your order? Start here:
Email us a burgee file – if you don't have a suitable file, we will advise you, art charges are usually $30-50 depending on the complexity of your burgee, and we send you the file back so you can use it for embroidery, screen printing, signage, or digital documents for your club in the future
What happens next?
We will reply with a quote including any art conversion charges, and we can convert this to an order right away!
We'll get back to you within a business day. You may also call or text 517 402 8500 (Ann) or 517 -980- 4609 (George)