Commemorate the Event! Regatta participants love to have momentos of the event. We can work with an existing logo or design a custom logo for your event.
A printed or cut vinyl graphic looks great on competitor's boats, cars or gear. We can also create versions in gold, silver and bronze vinyl for use on trophies!
This sticker was produced in both white and black vinyl and sold in sets of two as a fundraiser for the class and giveaway item for voluneers who worked the DN Ice Boat World Championship regatta.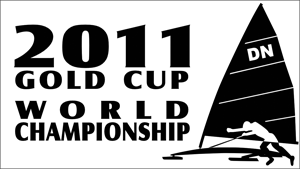 Yacht Club Membership Stickers
CRG supplies yacht club membership stickers, parking stickers, boat slip identification stickers, registration numbers and more. These can be printed on clear vinyl for windows, translucent, or opaque vinyl. We have a material to solve any application challenge. Contact us today…