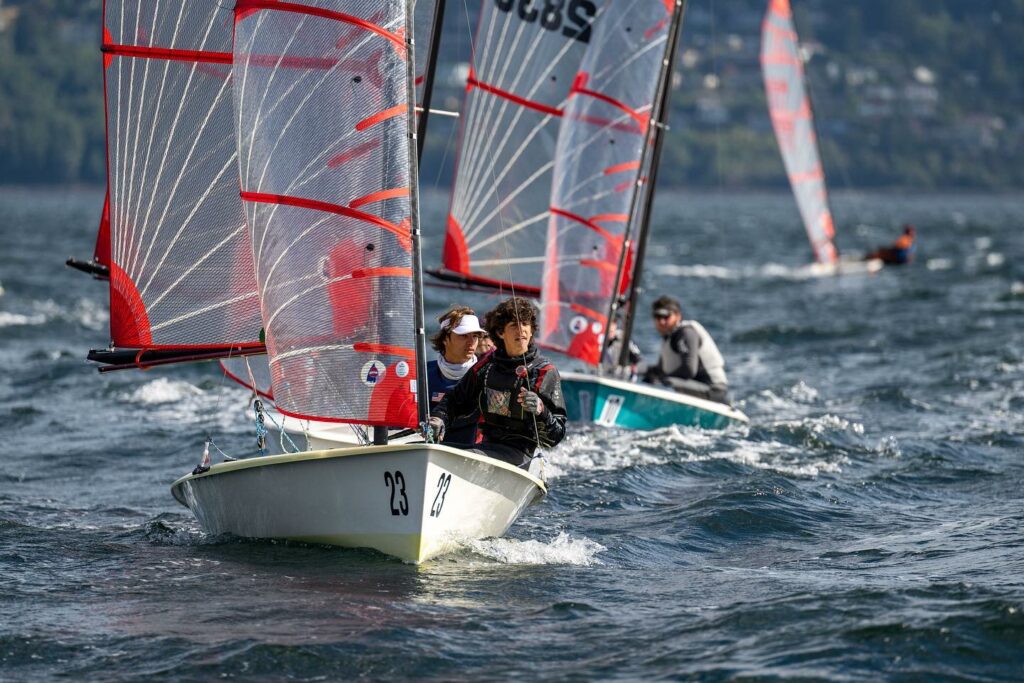 Order Cut Vinyl Bow Numbers Online:
We use three types of vinyl for sailing regatta bow numbers: standard permanent (can be removed after a regatta), ultra long life permanent (for permanent bow number systems), and recyclable vinyl.
Most economical is the standard bow number system. Permanent bow number systems are more pricey but they are guaranteed 8-12 years and most expensive is recyclable PVC -free vinyl. Your city may not recycle this material (we can provide a materials safety data sheet or MSDS so you can check.)
Bow numbers are sold in SETS of two – and the price is per BOAT. We offer leading 0 sets (01, 02, etc through 09) or standard sets (1, 2, 3, etc.) . We also offer white number options or white panels for under black numbers for fleets with boats that come in many colors.
Before you fill out our order form, you'll need to know what size bow number you need. What size bow number do I need? We have a handy checklist (downloadable) for specifying what size numbers you need, and also how to plan for your regatta's bow number needs.
You can request and download it instantly here.
To place your bow number quote request, fill in this form (or call Ann at 517 402 8500)
What happens next?
We will respond with a quote, which we can turn into an order right away if you're ready. Want faster service? TEXT your request to Ann at 517-402-8500 or George at 517-980-4609. We'll respond right away!