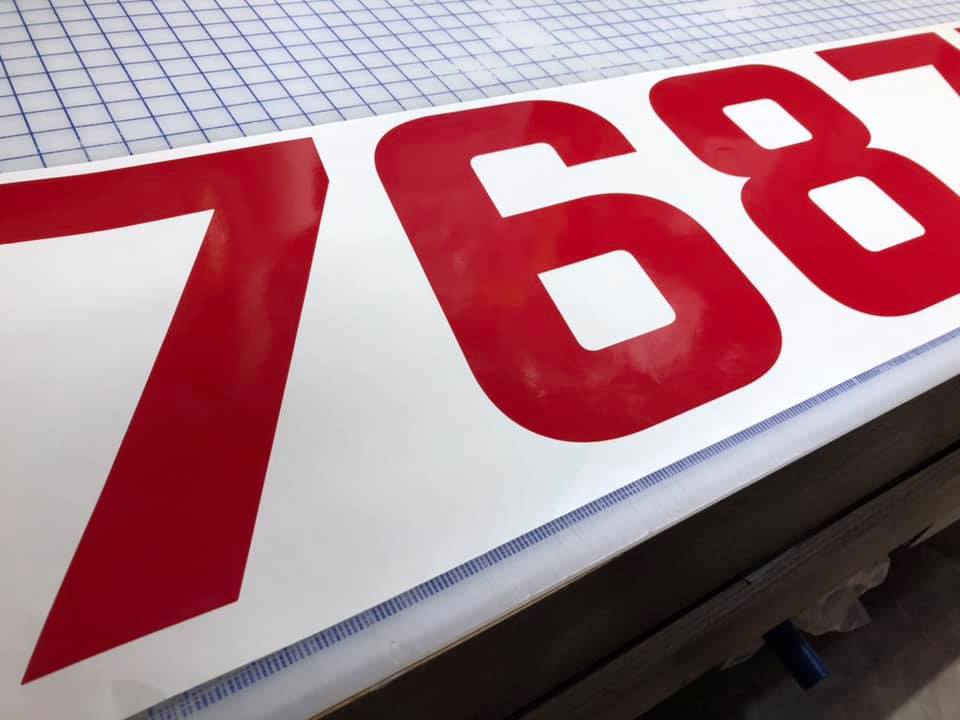 Melges 24 Bow Numbers Stickers
The Melges 24 sailboat racing class has very specific requirements for permanent bow number stickers, including type, slant and color. Championship Regatta Graphics stocks 3M Crimson Red #53, which is 7-year vinyl approved by the Melges class! And we run a lot of bow numbers for classes all over the world; we're pros!
Order Melges 24 Bow Numbers Stickers here: $55.75/set of 2, plus $8.75 shipping. These 12.5″ tall bow numbers arrive in a sturdy tube, ready for application on your boat, with our application instructions and a professional application squeegee.
Send us your bow number file here, it comes from Melges in PDF format. Additionally, enter your bow number here so we can cross reference the file you have sent.
*If you need rush service, call Ann at 517-402-8500 or George at 517-980-4609. We can usually overnight bow numbers (rush fees and shipping is additional.)